Find the right supplement for your dog
All dogs need supplements, even the ones who are healthy! As a matter of fact, the right supplement can prevent future health issues, diseases and injuries. By giving your dog supplements daily, you will help to strengthen your dogs overall health and boost the immune system.
Does your dog have arthritis?
Bone and joint issues are becoming more common among our dogs, as a result of less activity which leads to stiffness. Bone & Joint helps to promote bone, join & ligament health, because of the active ingredients MSM, glucosamine and chondroitin.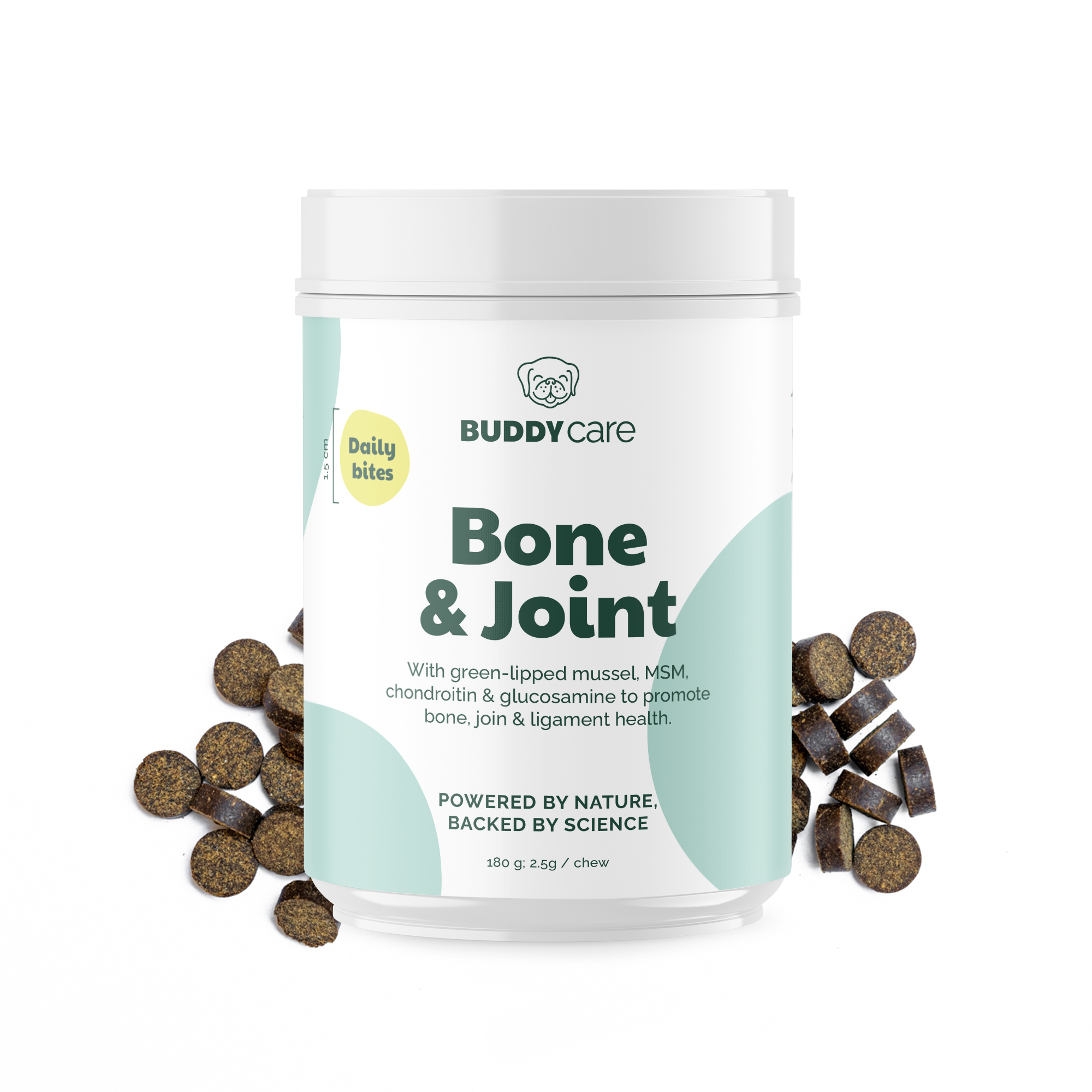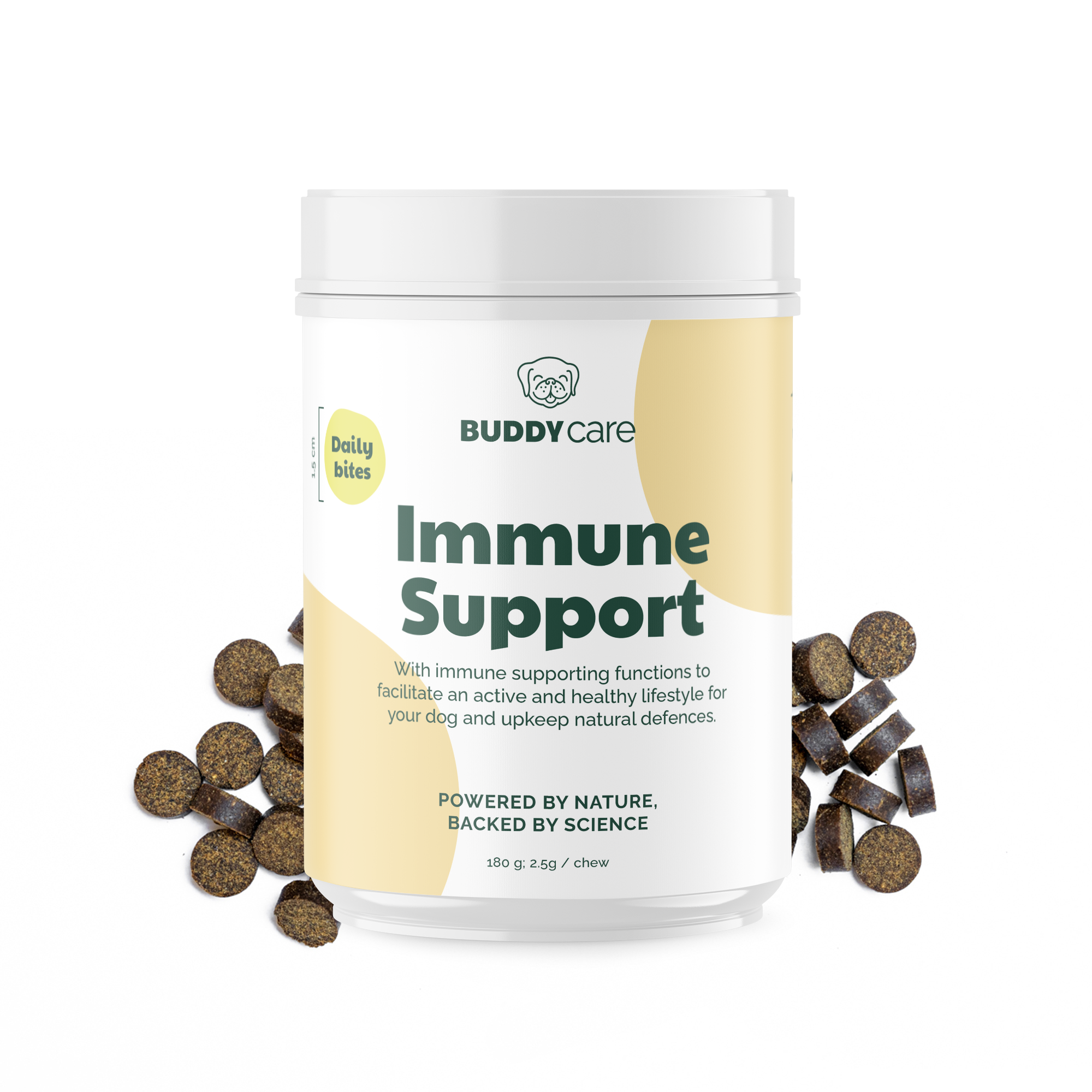 Immune Support contains immune supporting functions to facilitate an active lifestyle for your dog and to upkeep natural defences. The active ingredients moringa, oregano and honey have been proven to be beneficial for disease prevention and long-term health issues.
Does your dog have stomach issues?
Many dogs suffer from different kinds of stomach issues. The reasons could be many, for example food sensitivity, stress or that your dog has ingested something inappropriate. Probiotic contains living cultures of probiotics to support a healthy digestion and to help sooth an irritated stomach.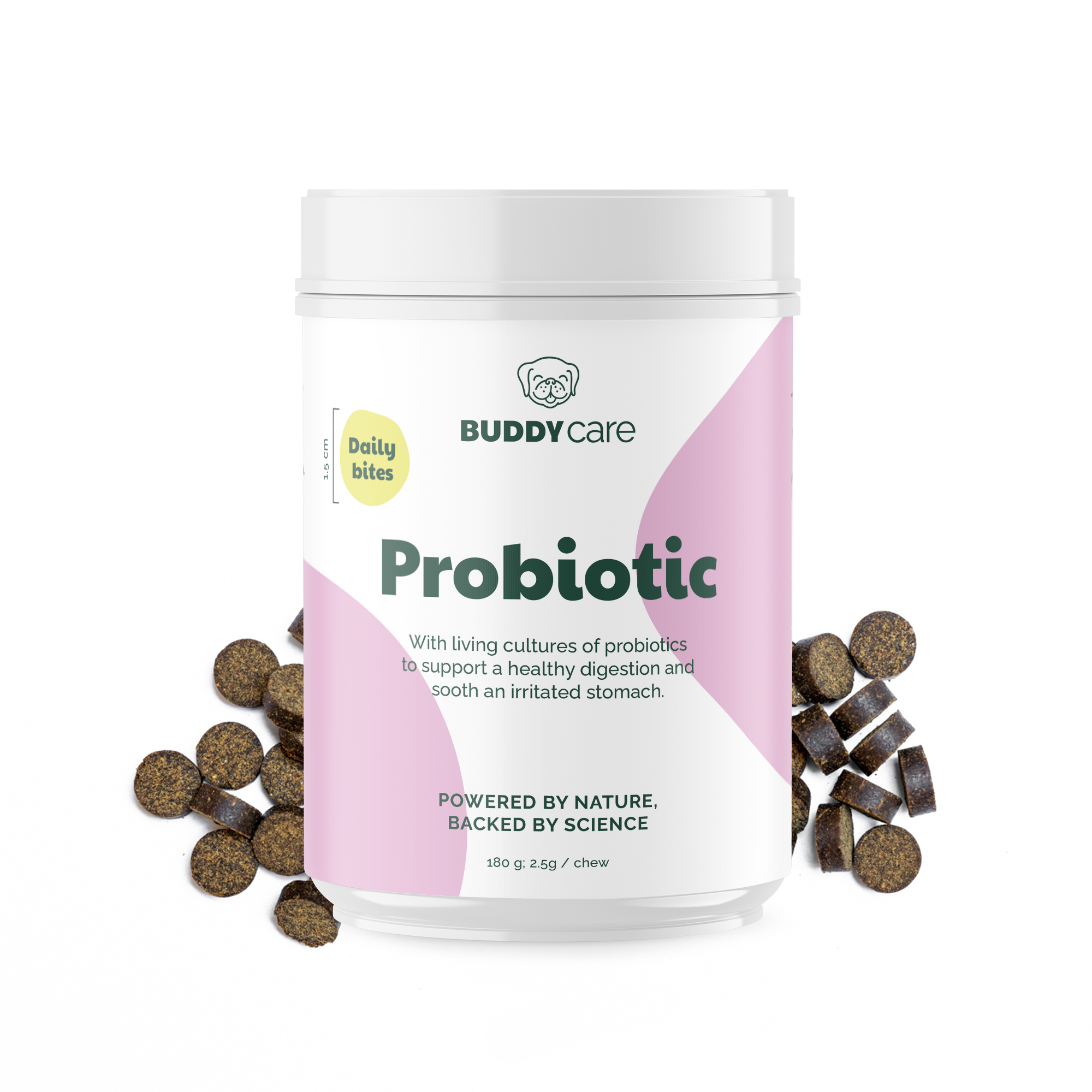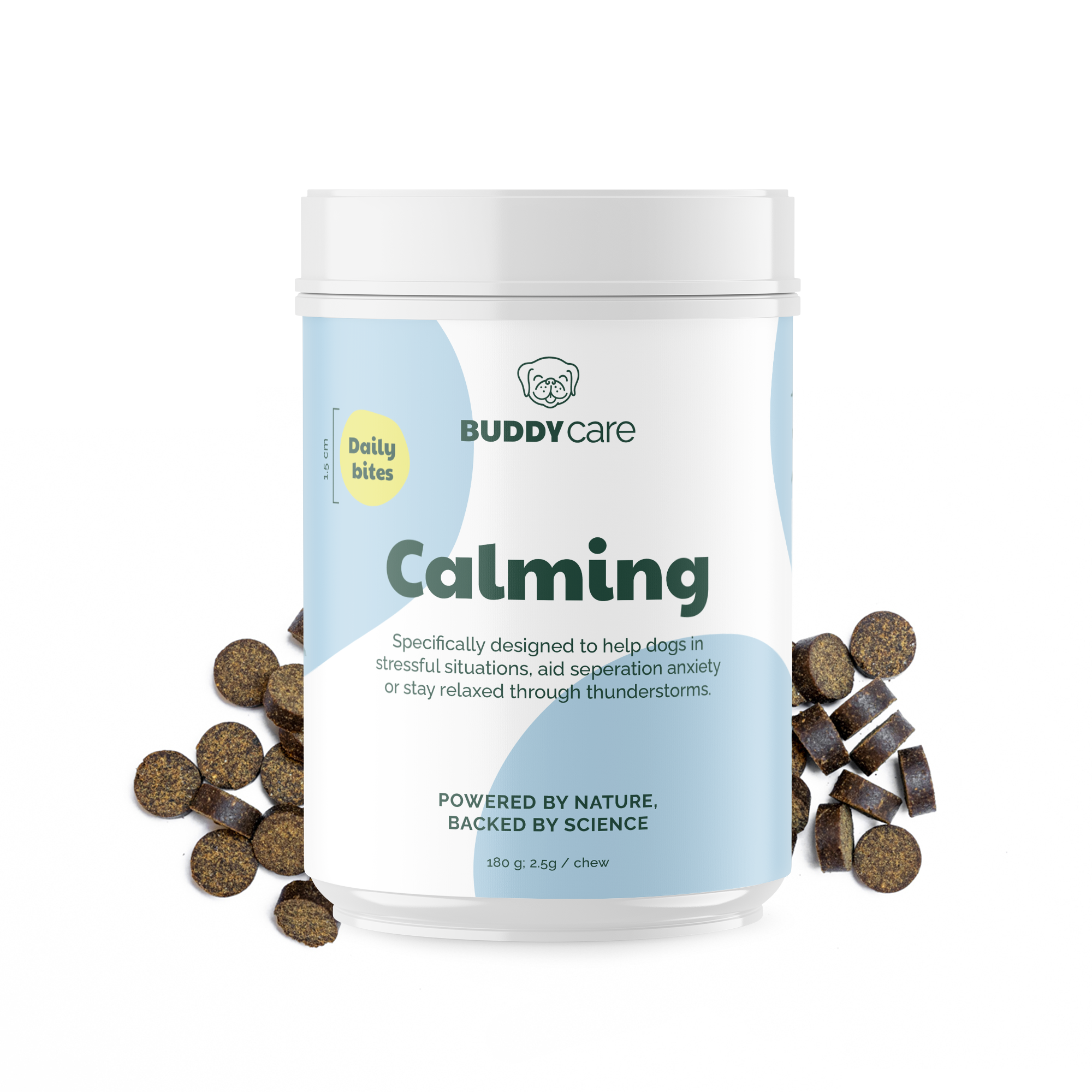 Does your dog have anxiety?
Many dogs suffer from separation anxiety and nervousness. Calming is specifically designed to help dogs in stressful situations. It contains valerian root, St. John's wort, lemon balm and L-Tryptophan, which are all natural ingredients well known to promote a balanced mood during stressful situations.
Protect your dog against parasites!
Ticks and fleas are the most common cause of skin diseases in dogs, especially during summer. With Tick & Flea Defence, you will help give your dog a natural and effective defense against parasites with valuable fats and herbs for your dogs overall health and a balanced immune system.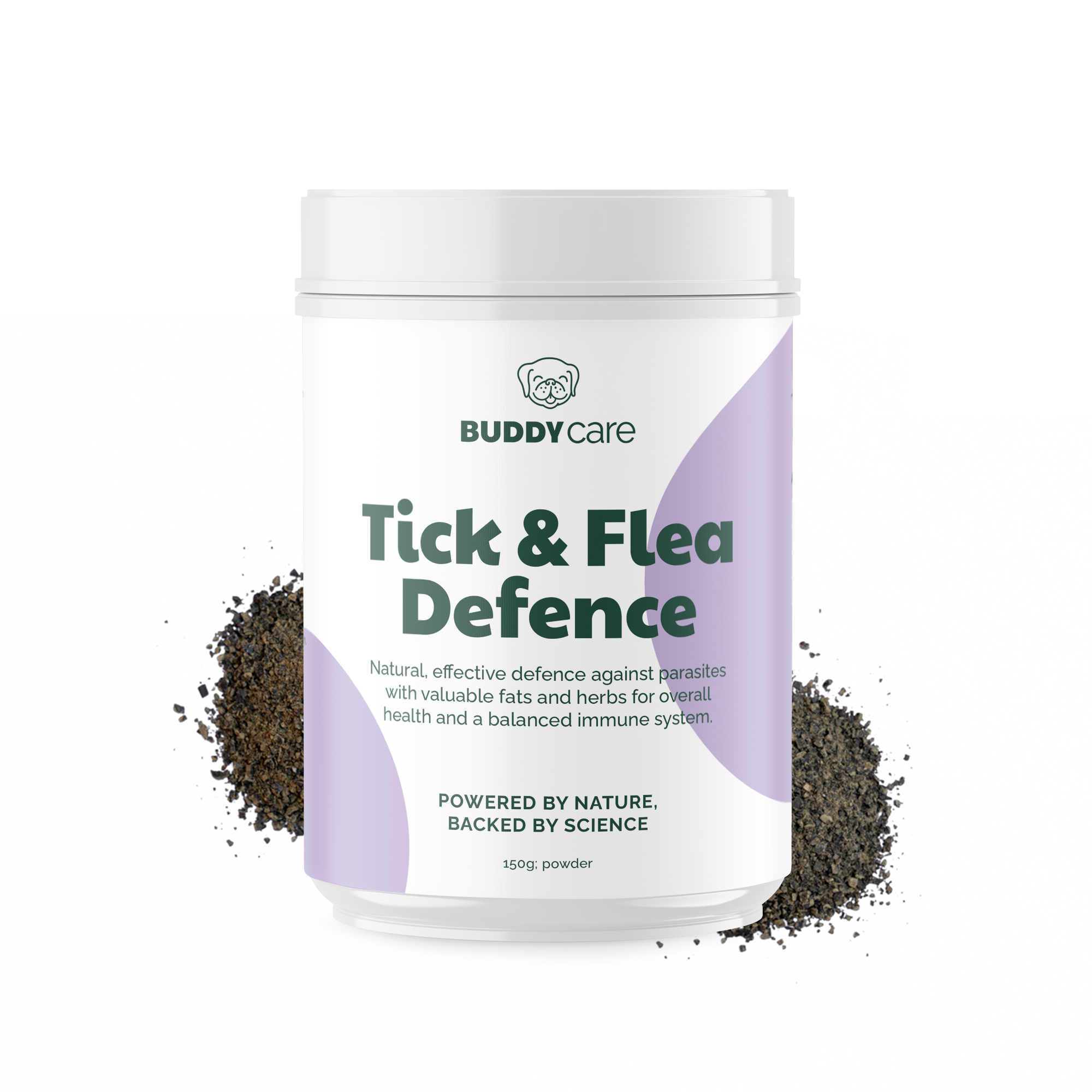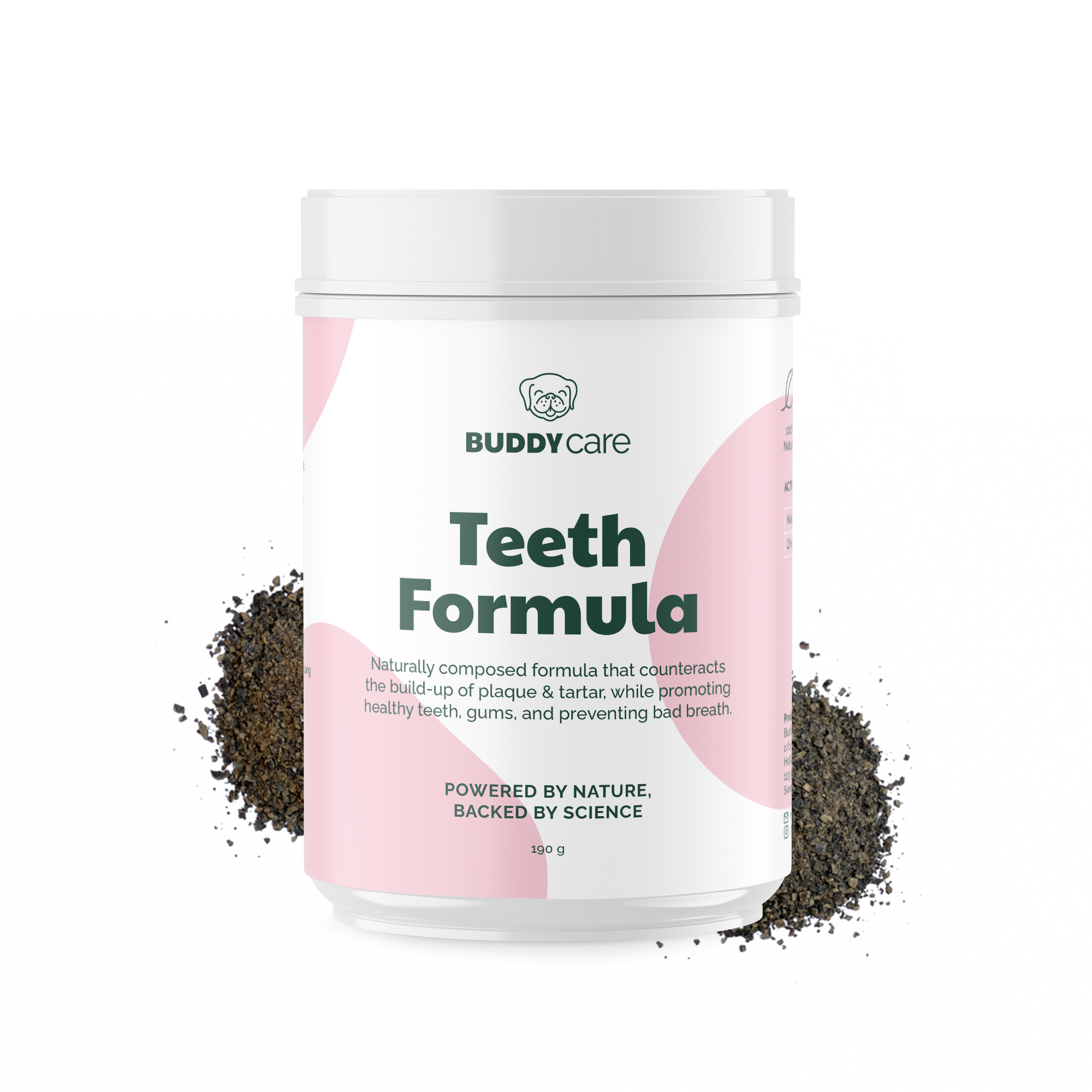 Does your dog have bad breath?
Bad dental hygiene is common among dogs and it's important to take care of your dog's teeth, as they only have one set. Teeth Formula contains zinc and kelp, which help counteract the build-up of plaque and tartar, while promoting healthy teeth, gums, and helps to prevent bad breath.
Give your dog a healthier coat!
Salmon Oil contains only one ingredient, but has many benefits for your dog's health. The oil is rich in omega 3 and omega 6, which promotes a thick and shiny fur, cardiovascular health and supports skin recovery.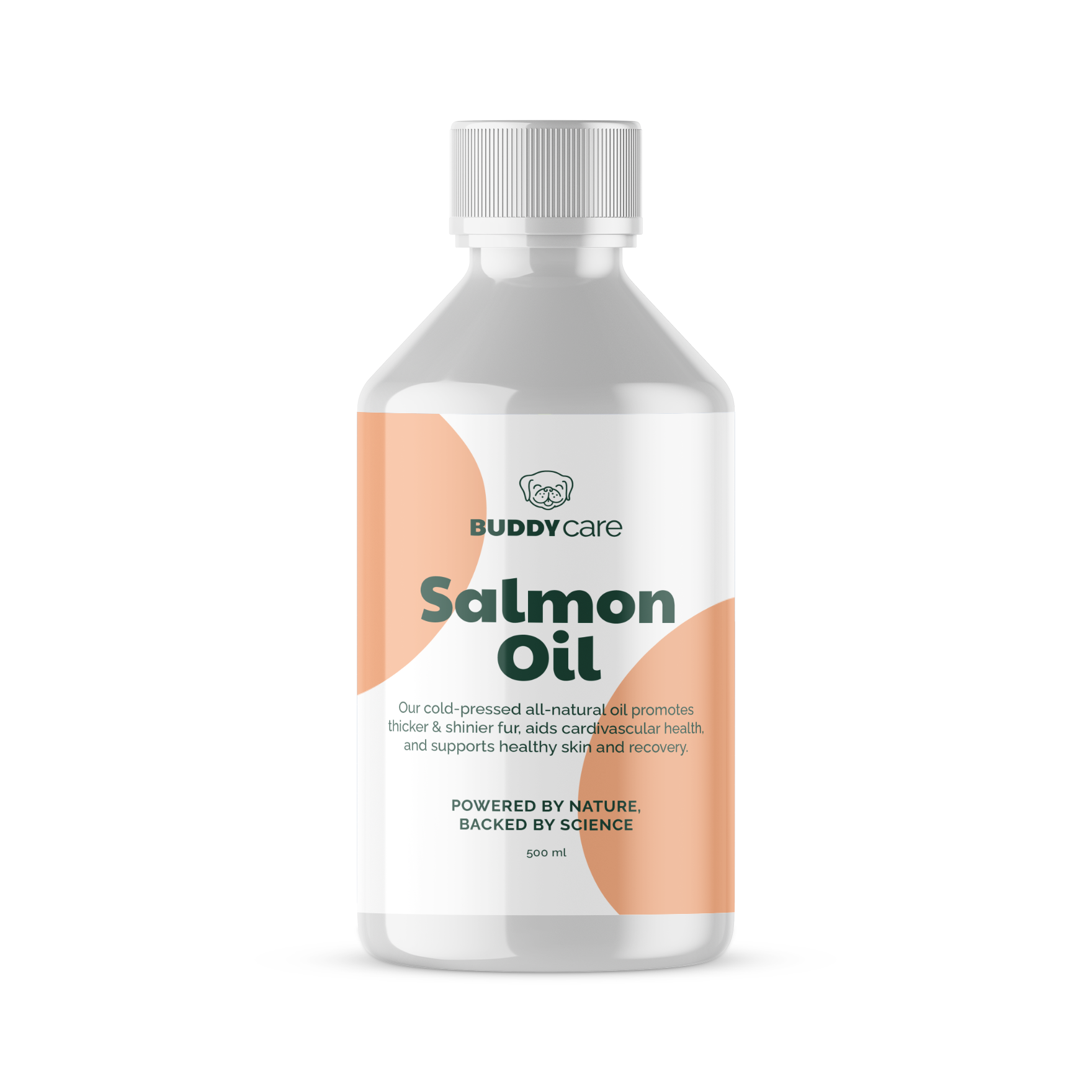 Still not sure which supplement would suit your dog the best? Contact us and we will help you! 🐶