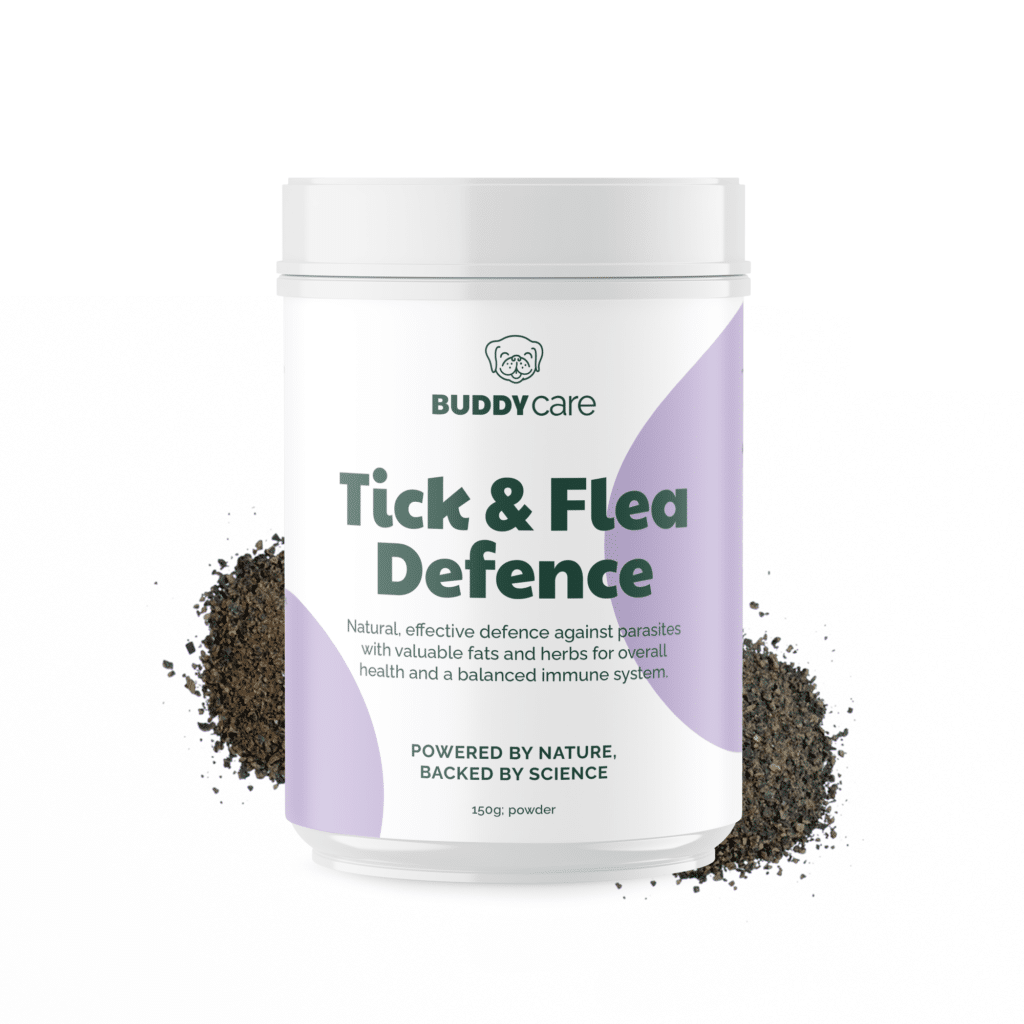 Tick & Flea Defence
Natural, effective defense against parasites with valuable fats and herbs that help the overall health and a balanced immune system.
Powder for easy dosage. Just sprinkle on top of your dog's meal.
The active ingredients cistus herb, cumin oil, brewer's yeast and coconut oil help to give a natural protection against ticks and fleas. Thanks to high levels of polyphenols, the ingredients help prevent the growth of microorganisms and fungus. Tick & Flea Defence is rich in vitamins, minerals and healthy fats that help to strengthen the immune system and help to ease inflammation.
Price: €29,99/150 g.
Defence against parasites
Valuable oils and fats
Immune system function
Tick & Flea protection
Free from additives, grain, gluten and GMO.

Unique chews, powders and oils that promote your dog's health and are easy to feed. Better for your dog - easier for the dog owner!
Natural ingredients
Easy to feed
Grain free
Vet formulated
All ingredients
Nutrients
Feeding instructions
All ingredients
Cistus herb, brewer's yeast, calcium carbonate, protein hydrolysate, black cumin oil, coconut oil.
Nutrients
Protein 5%, fat 6%, fiber 8,5%, ash 3,5%.
Feeding instructions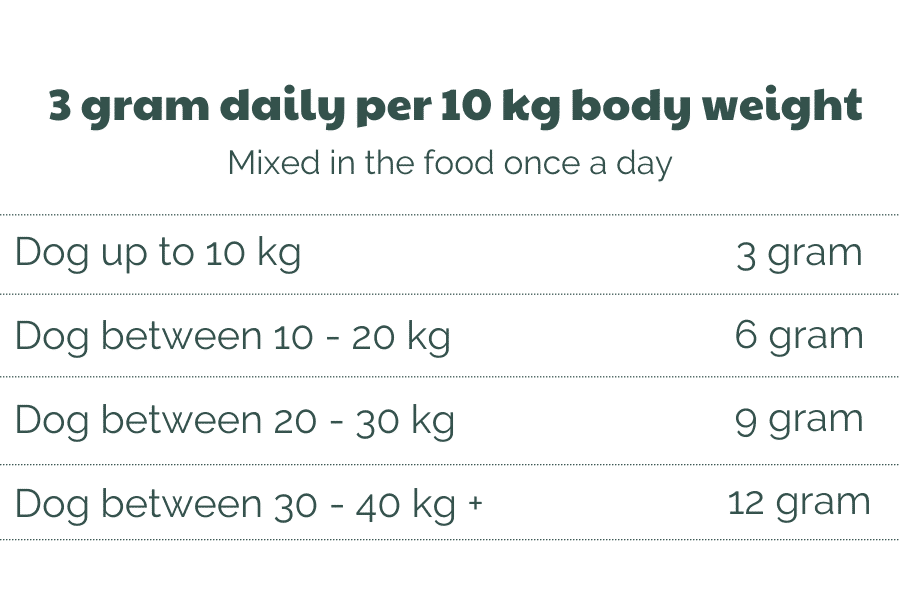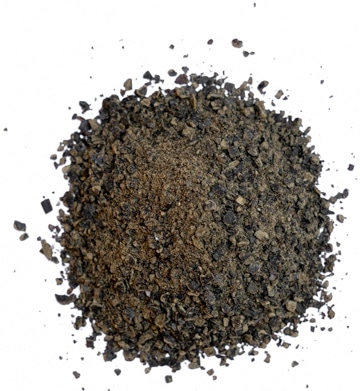 Easy to sprinkle on top of your dog's food!