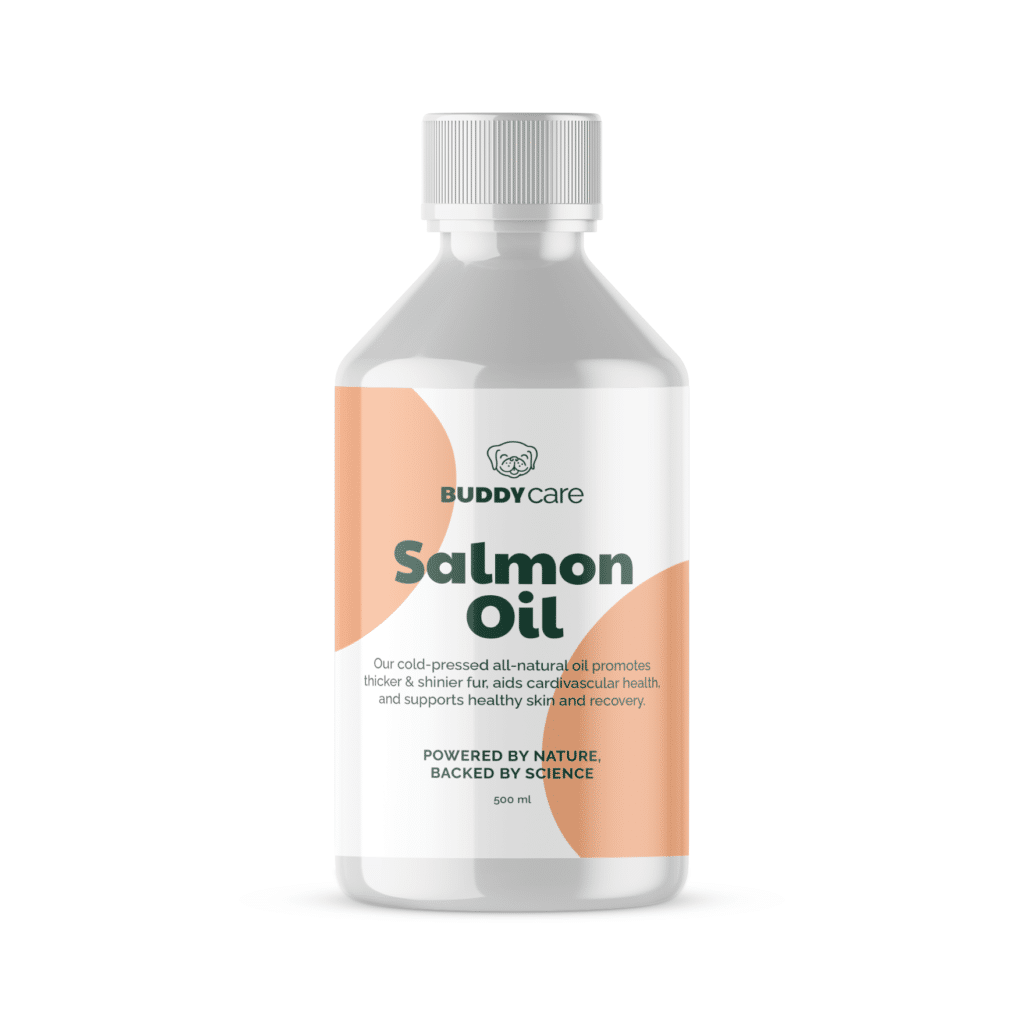 Salmon Oil
Natural and cold-pressed salmon oil rich in healthy fatty acids that help strengthen the heart and promote a thicker and healthier fur.
Produced in Sweden with natural ingredients only. Salmon oil is a natural supplement for dogs, both rich in taste and nutrition. The healthy fatty acids help to boost heart and cardivascular health, while promoting healthy fur and skin. The salmon oil can be used to increase appetite, thanks to its rich taste. Just add it to your dog's meal by using the pump.
Price: €25,99/500 ml.
Thicker & shinier fur
Cardivascular health
Stronger pads & claws
Healthy skin & recovery
Free from additives, grain, gluten and GMO.
Unique chews, powders and oils that promote your dog's health and are easy to feed. Better for your dog - easier for the dog owner!
Natural ingredients
Cold pressed
Grain free
Vet formulated
All ingredients
Nutrients
Feeding instructions
All ingredients
Salmon oil.
Nutrients
Protein 1%, fat 99%.
Feeding instructions